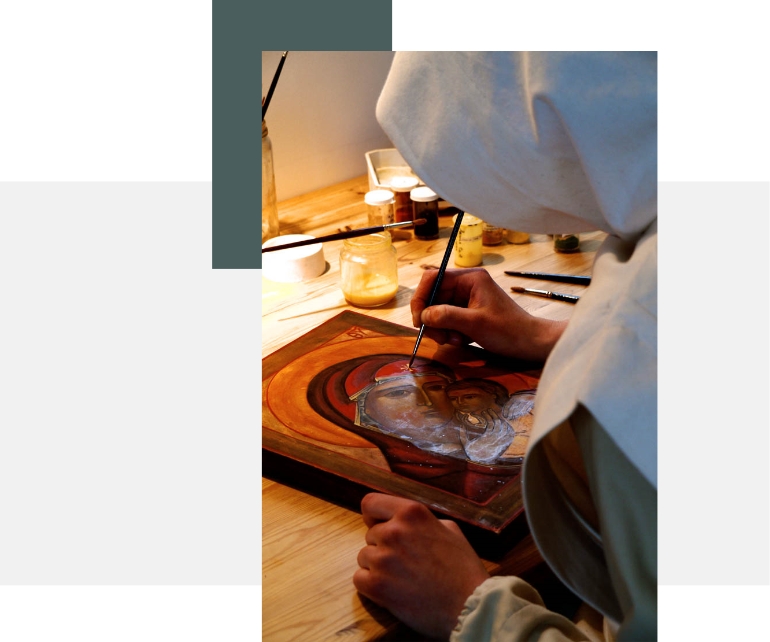 1950
Birth of the Monastic Family of Bethlehem
The monastic Family of Bethlehem, of the Assumption of the Virgin and of Saint Bruno was founded on November 1st, 1950 at Saint Peter's Square in Rome when Pope Pius XII proclaimed the dogma of the Assumption of the Virgin which states that Mary was elevated, body and soul, from earth into heaven. A group of French pilgrims received the call to give everything in order that new communities could be born in the Church. The vocation of these communities would be to share the life of the Mother of God, present in the Trinity, in a life of adoration of the Father in Spirit and Truth. And so, in 1951, in a little village in France, a community was born of consecrated Sisters who lived "the Project of the Virgin" in silence.
At the feast of São Bruno, on October 6, 1976
At the feast of São Bruno, on October 6, 1976, it was the turn of the first Monks community to receive the monastic habit in the Chapel of Our Lady of Casalibus, in the Chartreus Massif in eastern France. These Brothers settled in the Monastery of Currière-en-Chartreuse where they follow the same rule as the Sisters, but in different communities.